Reading Time:
2
minutes
In the previous blog post, we covered the configuration steps for AzureAD Hybrid Join, Following on in the AutoPilot series the next step will be to configure Single Sign On, In preparation for moving Documents to SharePoint and OneDrive.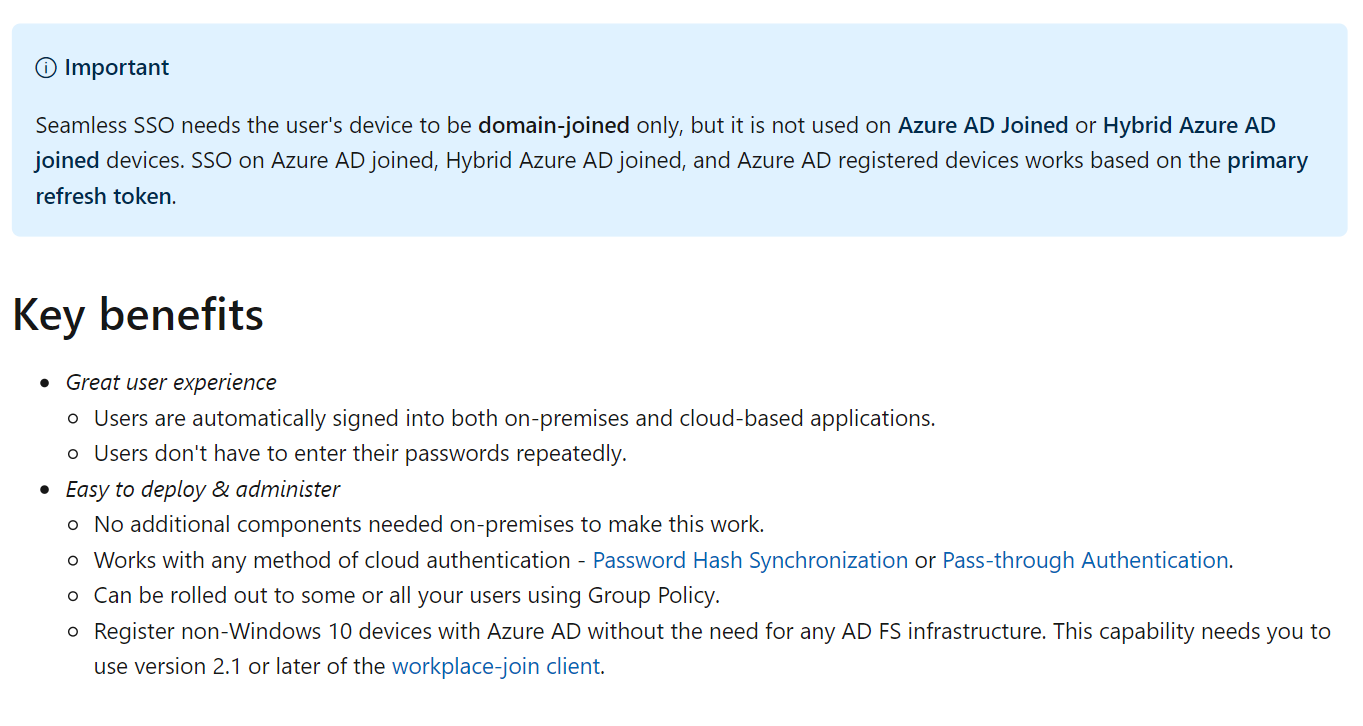 Configuring AzureAD Seamless Sign On (SSO)
Open the Azure Active Directory Connect App – Select "Configure".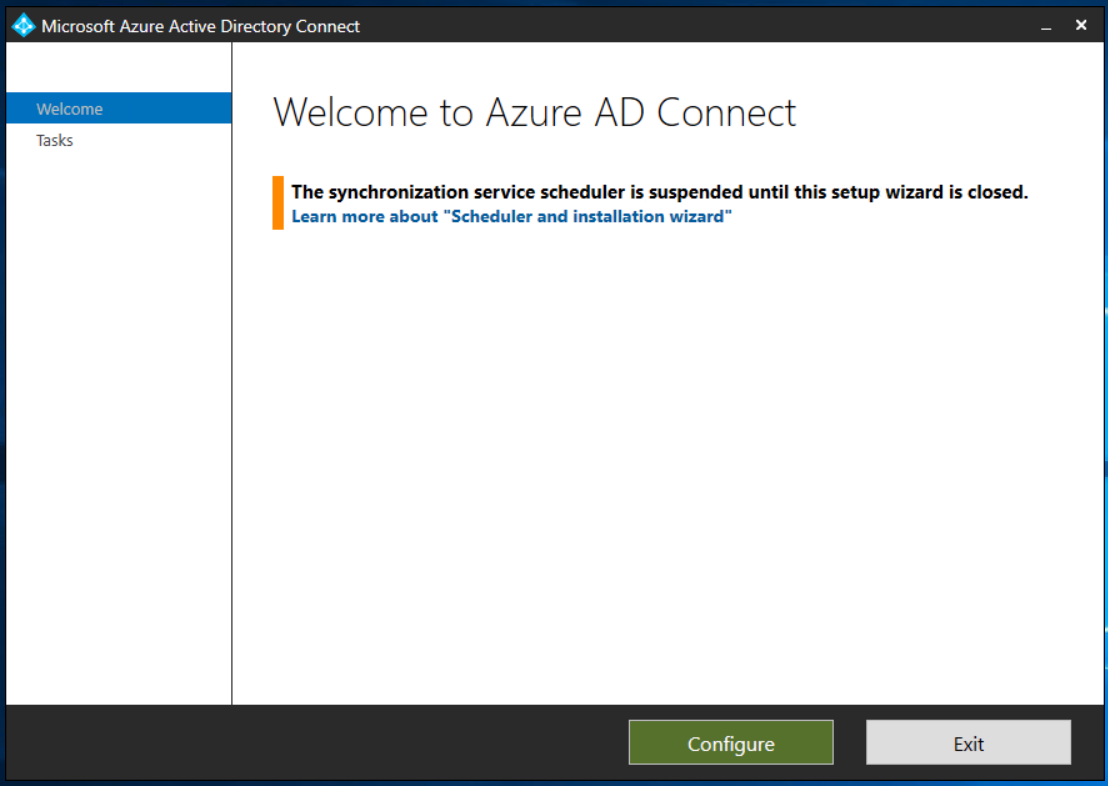 From Additional tasks, Select "Change user sign-in".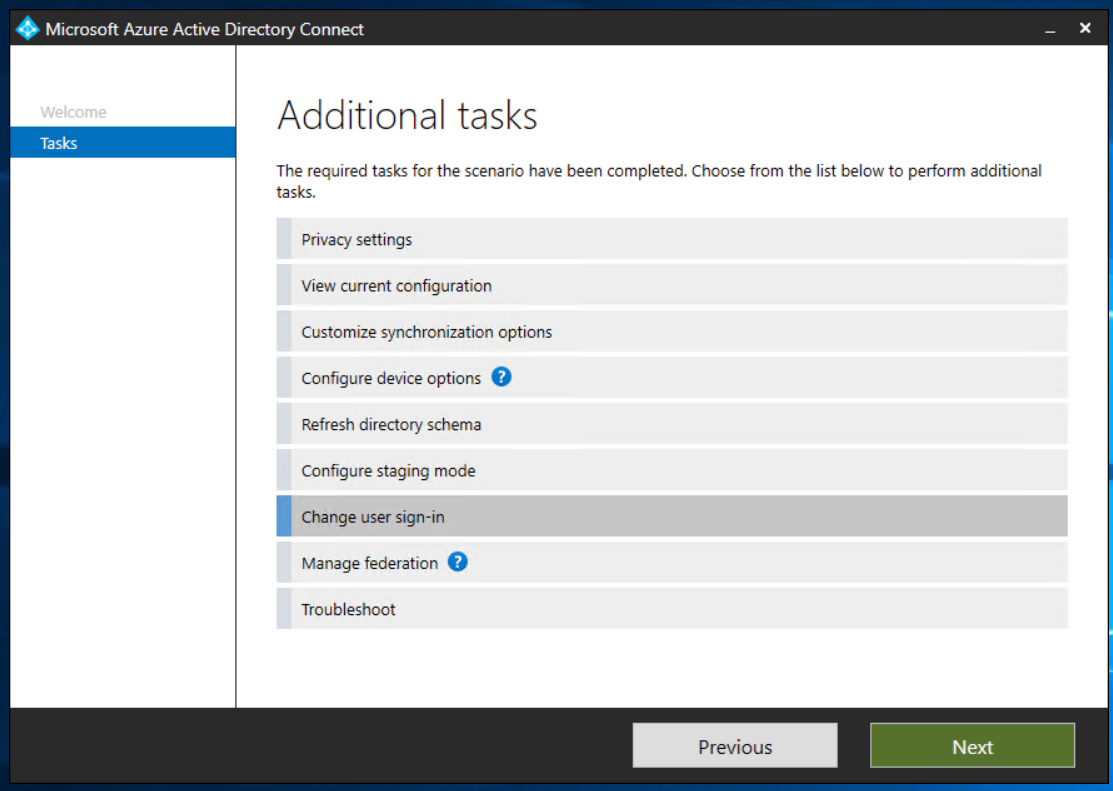 In Connect to Azure AD, enter the credentials of a global administrator for your Azure AD tenant.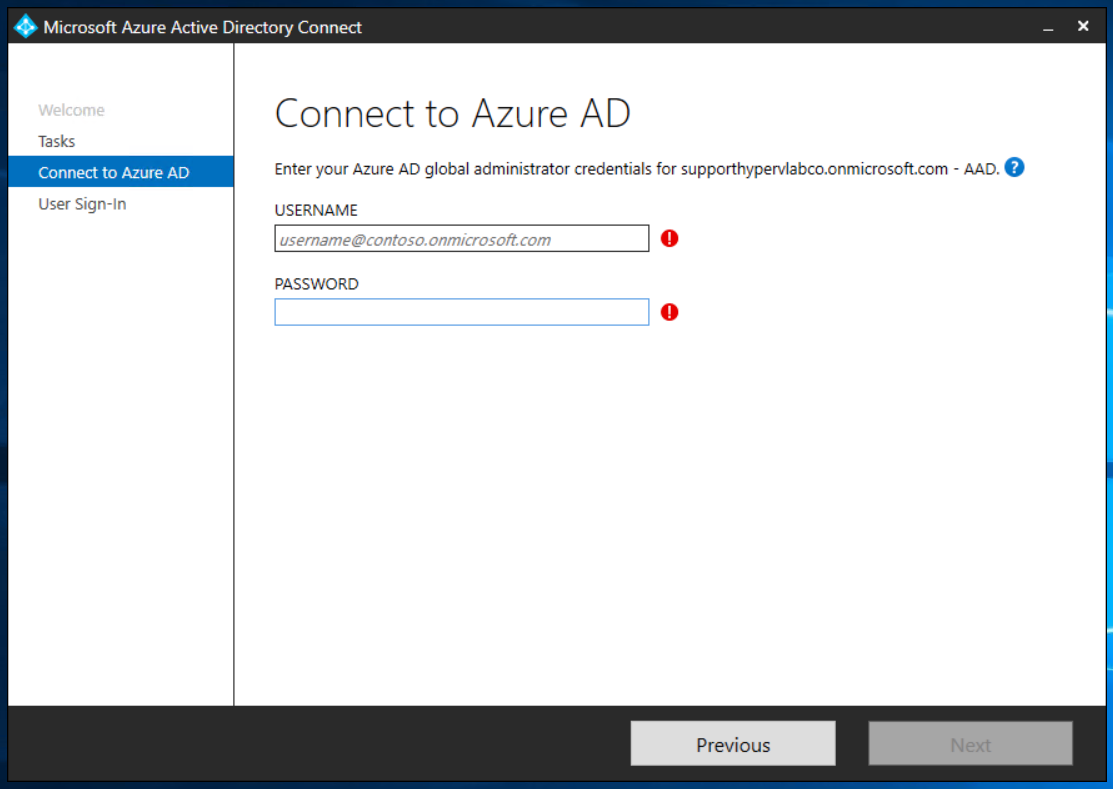 From User Sign-in, change the option from "Password Hash Synchronization" to "Pass-though authentication"
Next, Enter the credentials to configure on-premise single sign-on.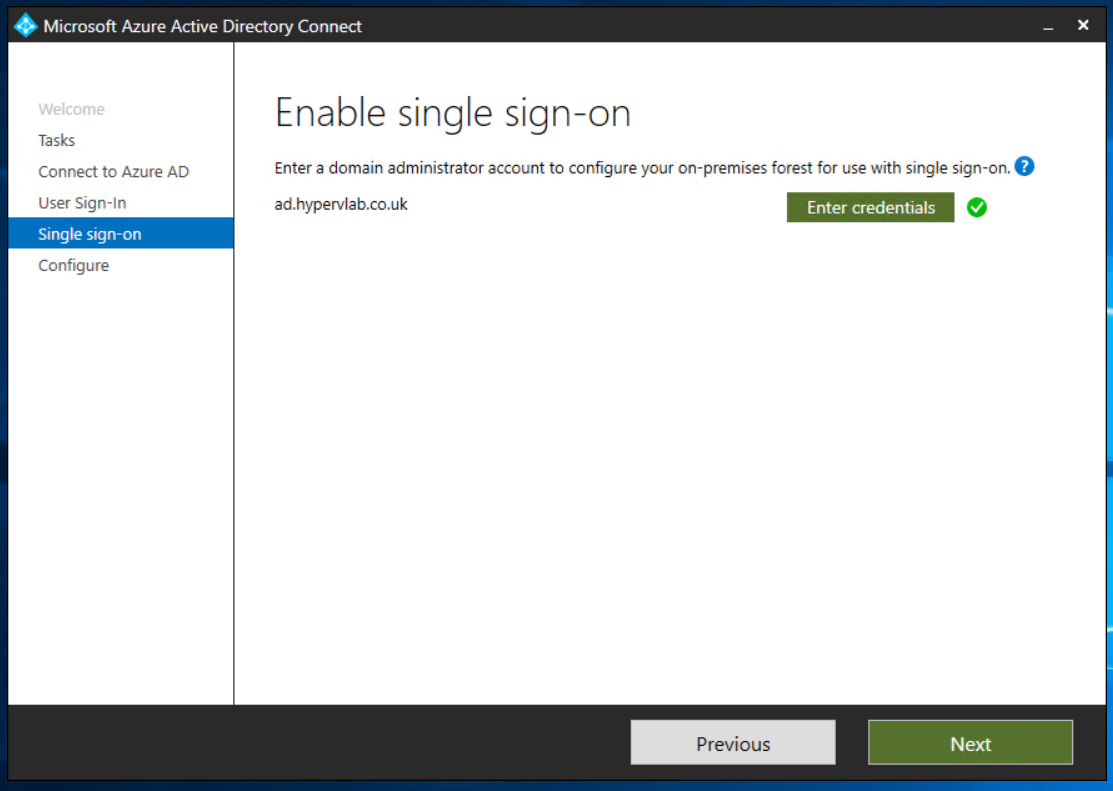 Configuration Completed – Lets Sync up!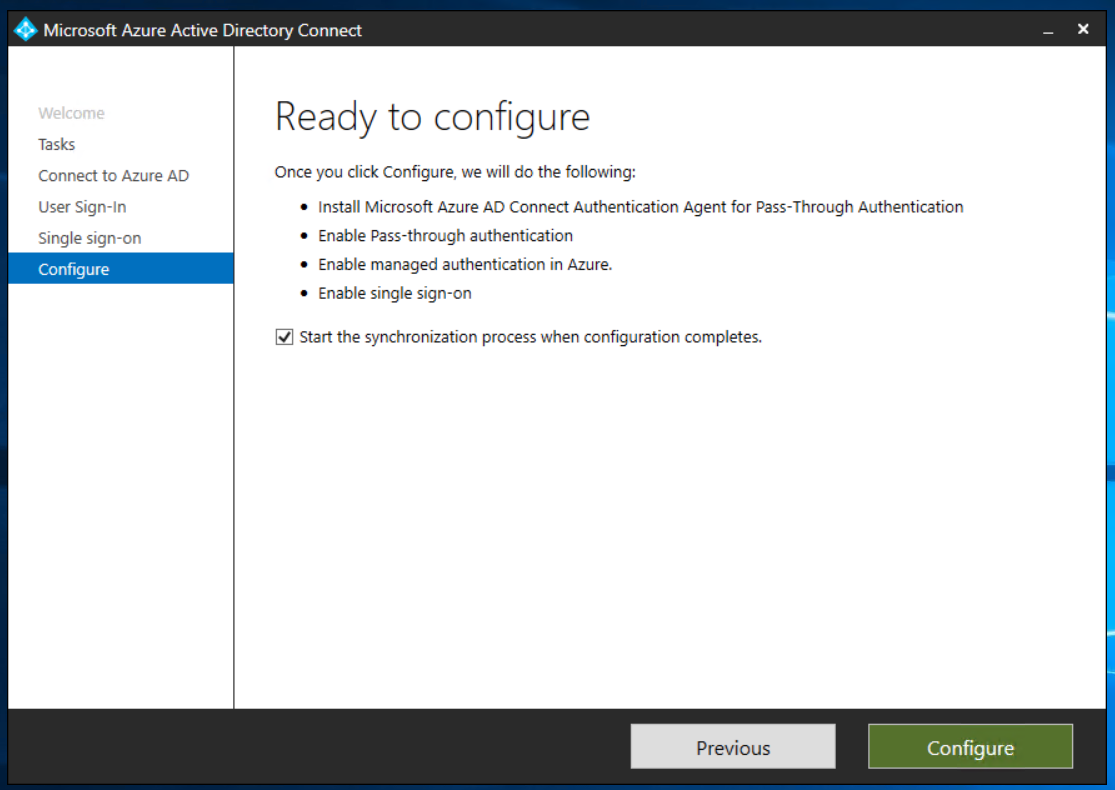 Checking Single Sign-On Authentication
From the Azure Active Directory Portal, Select the Azure AD Connect Tab.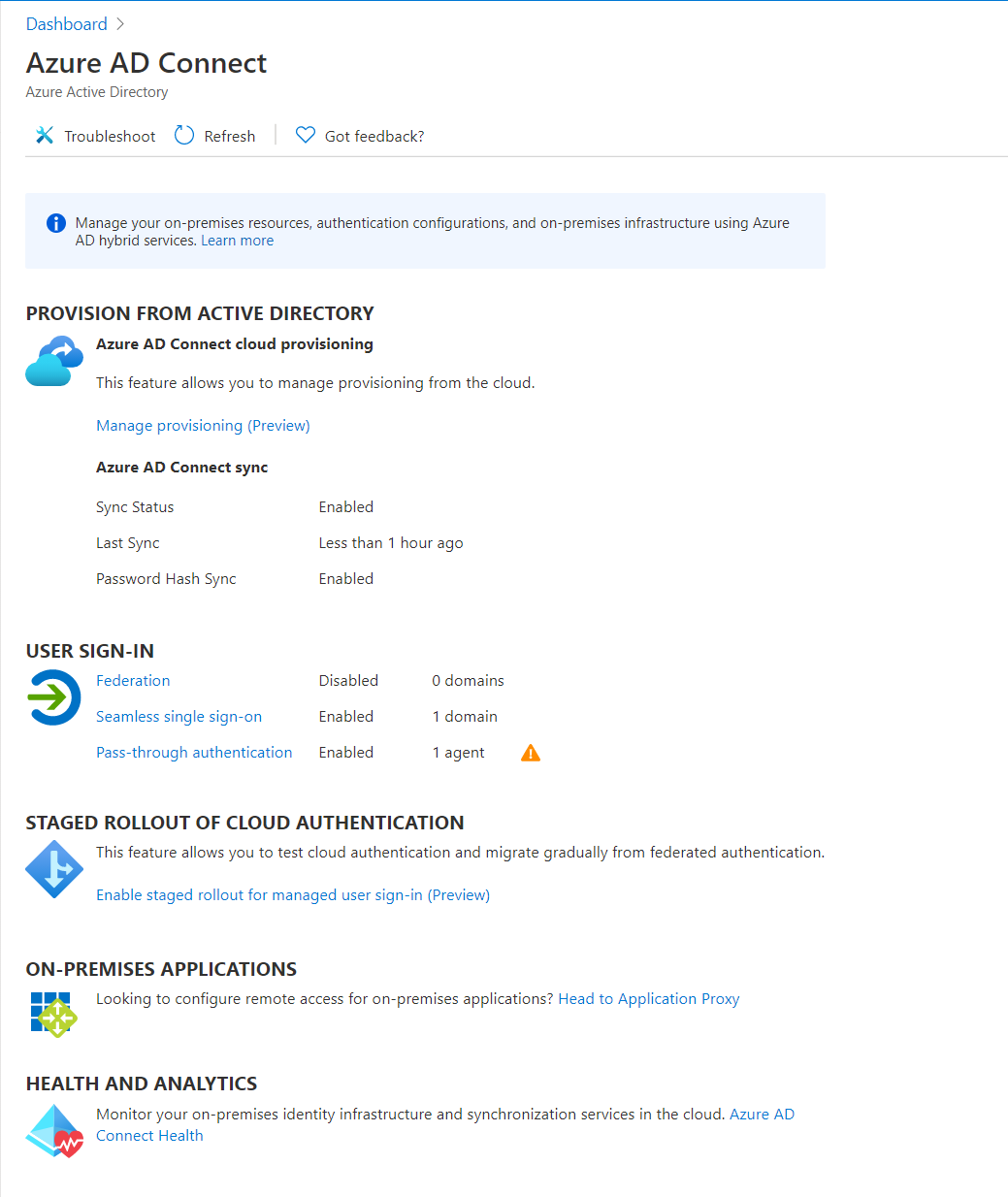 Checking AzureAD Single from Windows
If all has gone to plan when you're end-users sign into their devices and go to https://login.microsoftonline.com/. Instead of being prompted with the standard login page it should automatically sign them in and take them to the Dashboard.