Reading Time:
2
minutes
Recently, While performing some routine maintenance on my Home Cluster, I was updating some of the ISCSI configurations in Server Manager. (Yes I know I should move to Windows Admin Center). I was greeted with this lovely error message.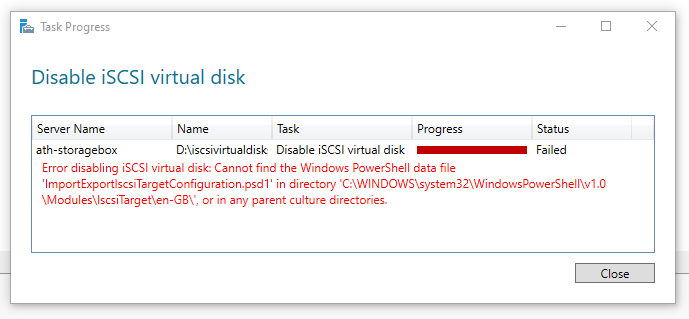 From a quick google, I realized that Error Message relates to the fact that apparently living the United Kingdom is a problem and that by default the Windows PowerShell modules only support en-US not en-GB. The work around is to just copy the en-US Folder and rename it to en-GB.

Running the any operation from Server Manager now completes without any error messages.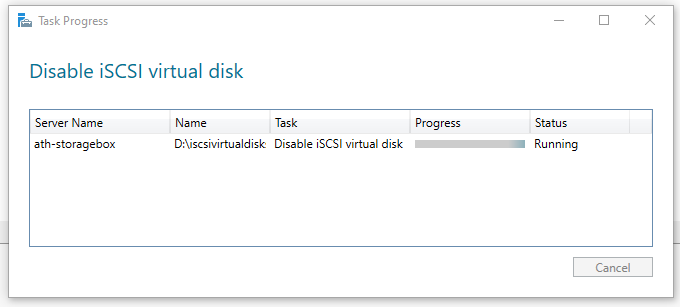 Operation Completed without Errors.