Reading Time:
3
minutes
In this post, we will cover the steps for creating an Intune Policy for OneDrive Redirection. This takes into account that your devices enrolled into Microsoft Intune.
Check out this previous post on moving your AzureAD Devices to Intune Managed Devices [Here]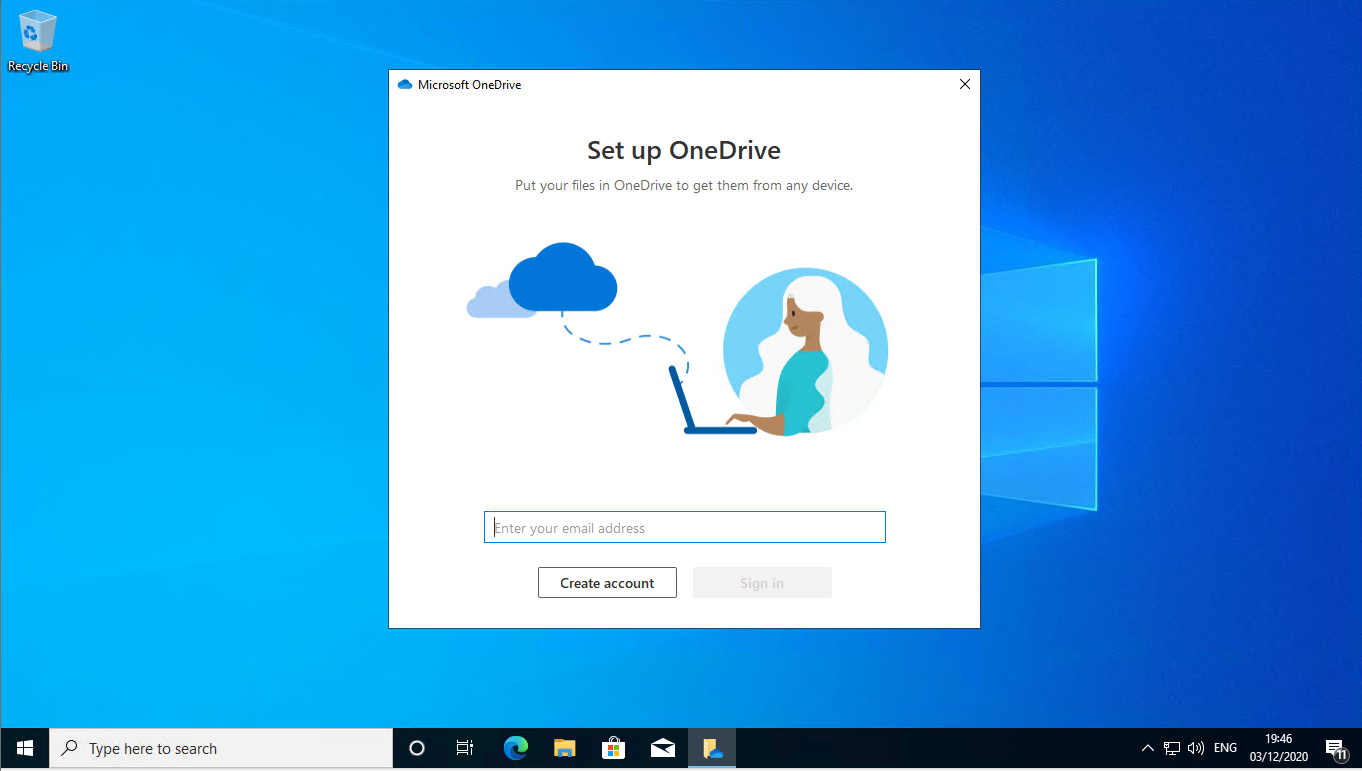 From the Microsoft Endpoint Manager admin center, Select Devices, Configuration Profiles.

Select "Create Profile", From Platform select "Windows 10 and later". From Profile select "Administrate Templates"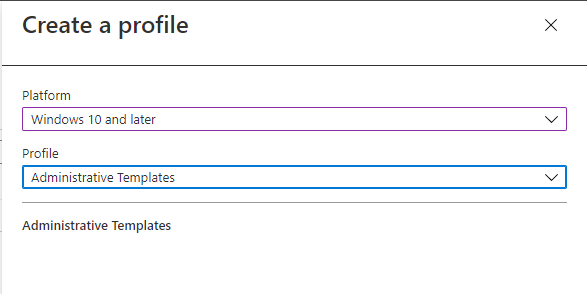 Next Name the Profile.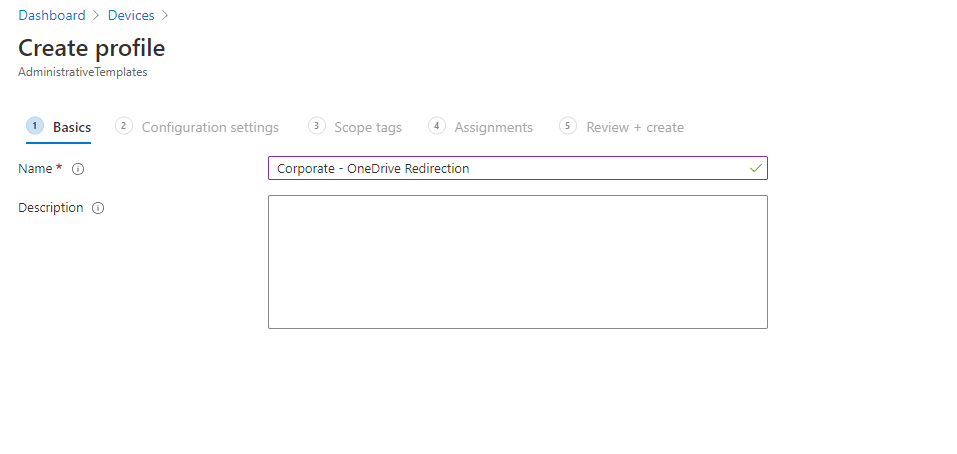 From the Configuration Settings, We can search for the OneDrive Settings.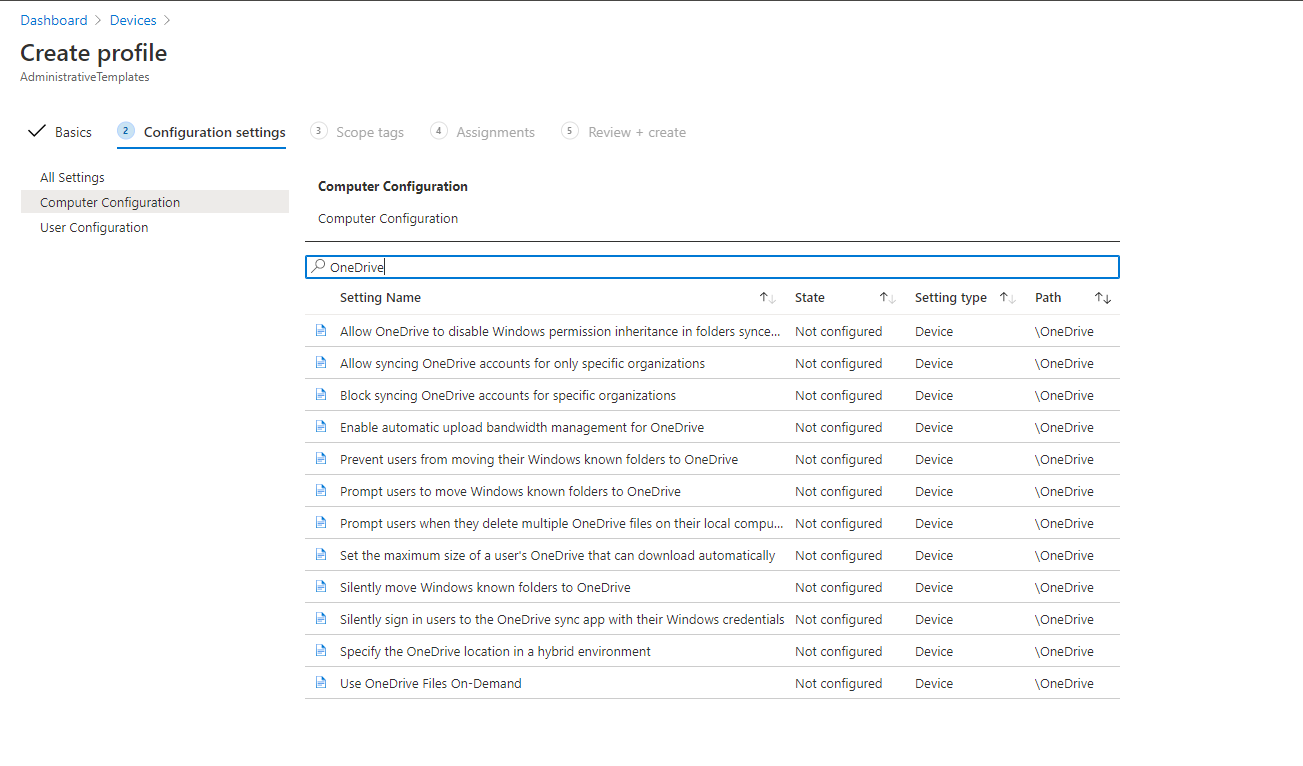 From the OneDrive Options we will want to enable.
Silently sign in users to the OneDrive sync app with their Windows credentials [ENABLE]
Use OneDrive Files On-Demand [ENABLE]
Silently move Windows known folders to OneDrive [ENABLE]
To Configure this policy object we will need to obtain the AzureAD Tennant ID from [aad.portal.azure.com]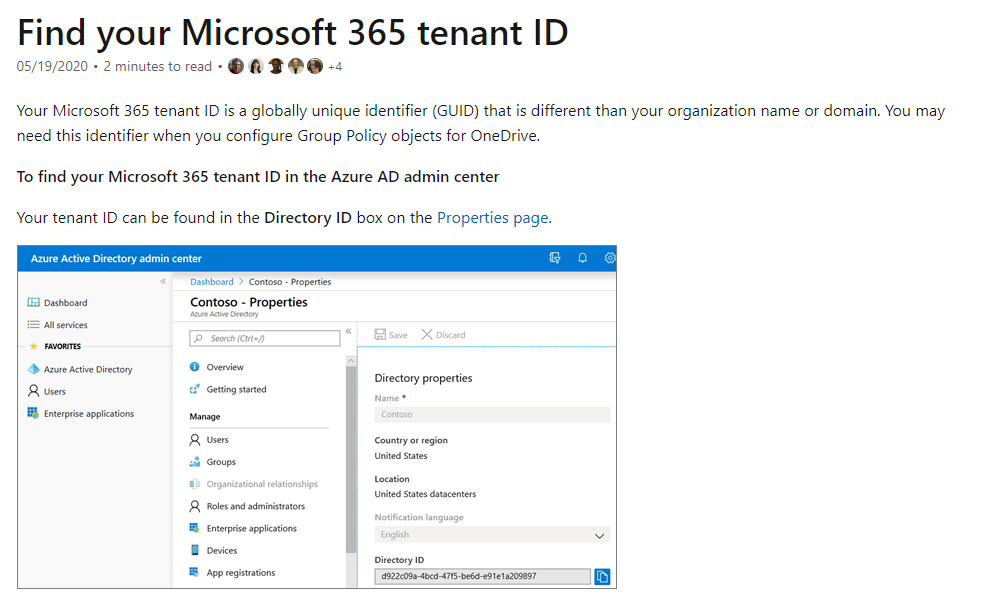 Once the Policy has been configured, it should look something like.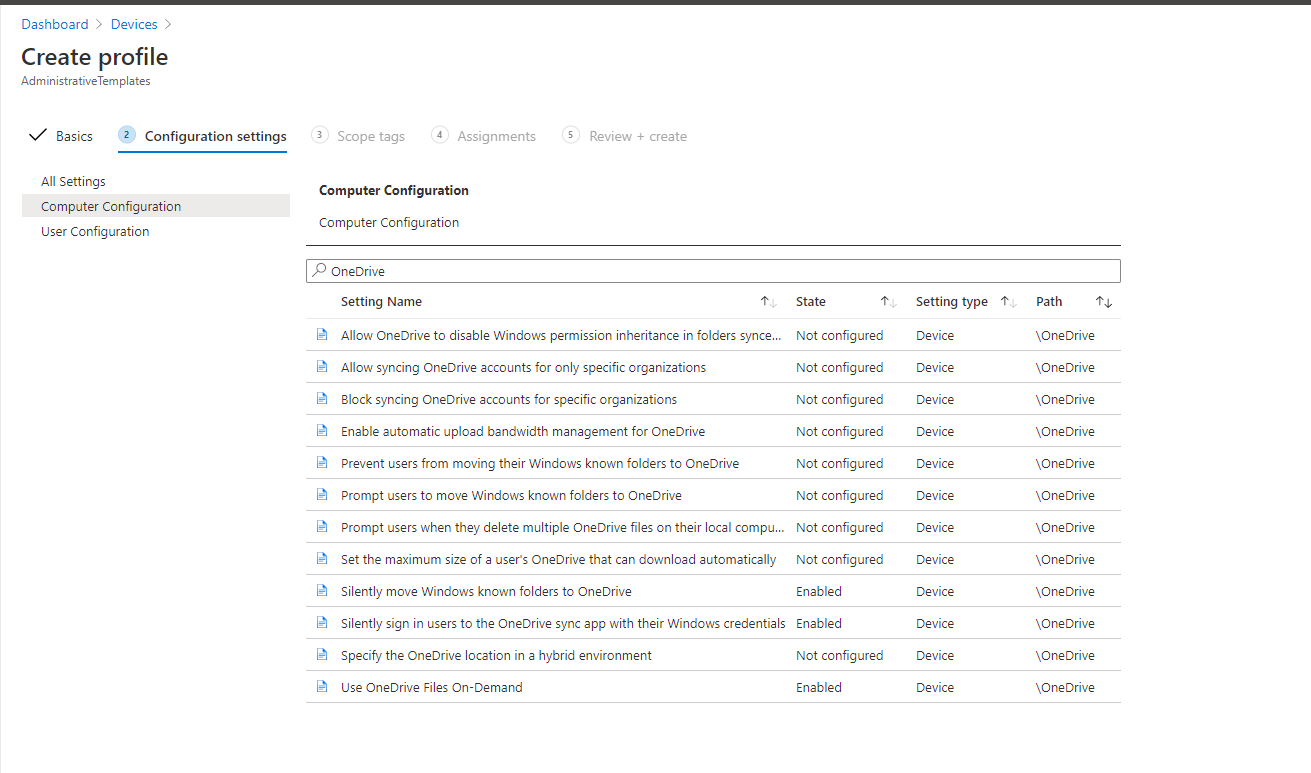 Select Next – I haven't any scope tags currently configured, so left this as default.

As this will be a default Corporate Policy, I'm going to apply this to all devices within the Intune Endpoint Manager.

Finally, lets review the OneDrive Redirection Policy.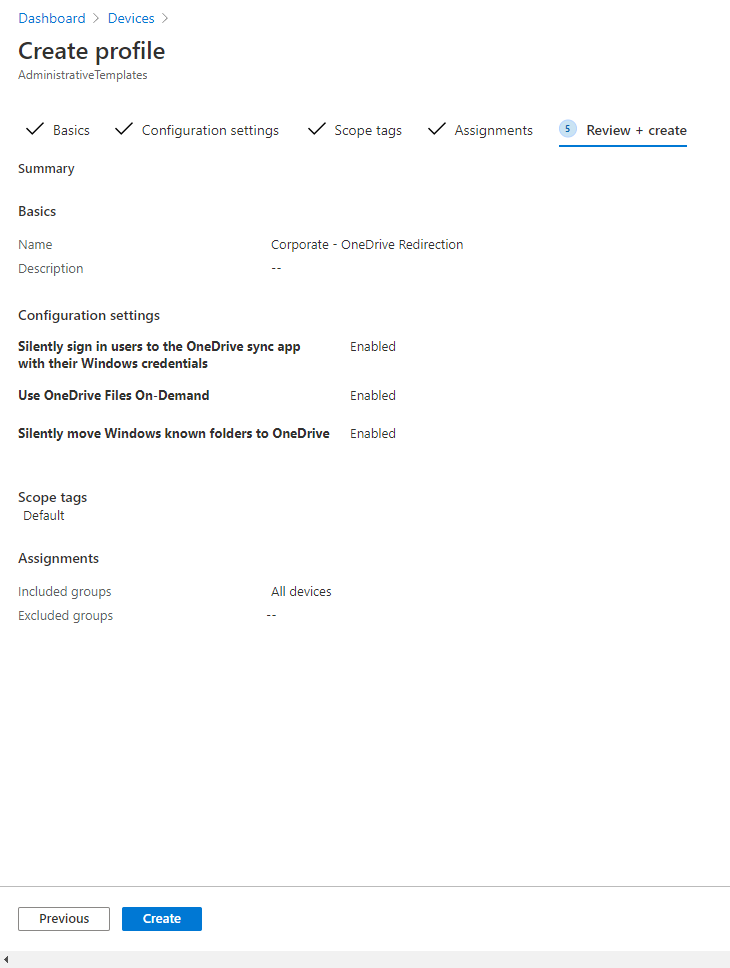 From the Configuration Profile Page, We can see the new profile.

Microsoft Intune Refresh Intervals.
For more information on Troubleshooting Intune Polices check the docs.microsoft article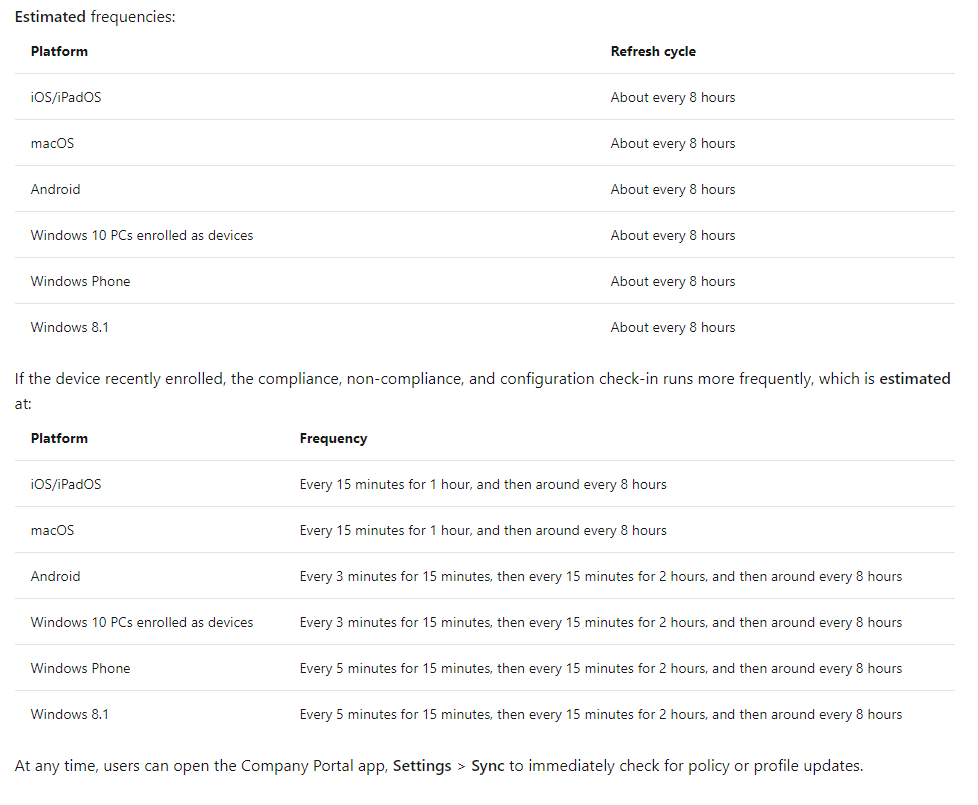 As we can see the newly created policy is in a pending state. – We can force a sync from the Devices Overview Tab.

From the Device Overview Tab, Select "Sync"


Having completed a force sync and waited around 15 Minute the policy has been applied.

Rebooting our end point machine and logging back in we can see that OneDrive is configured.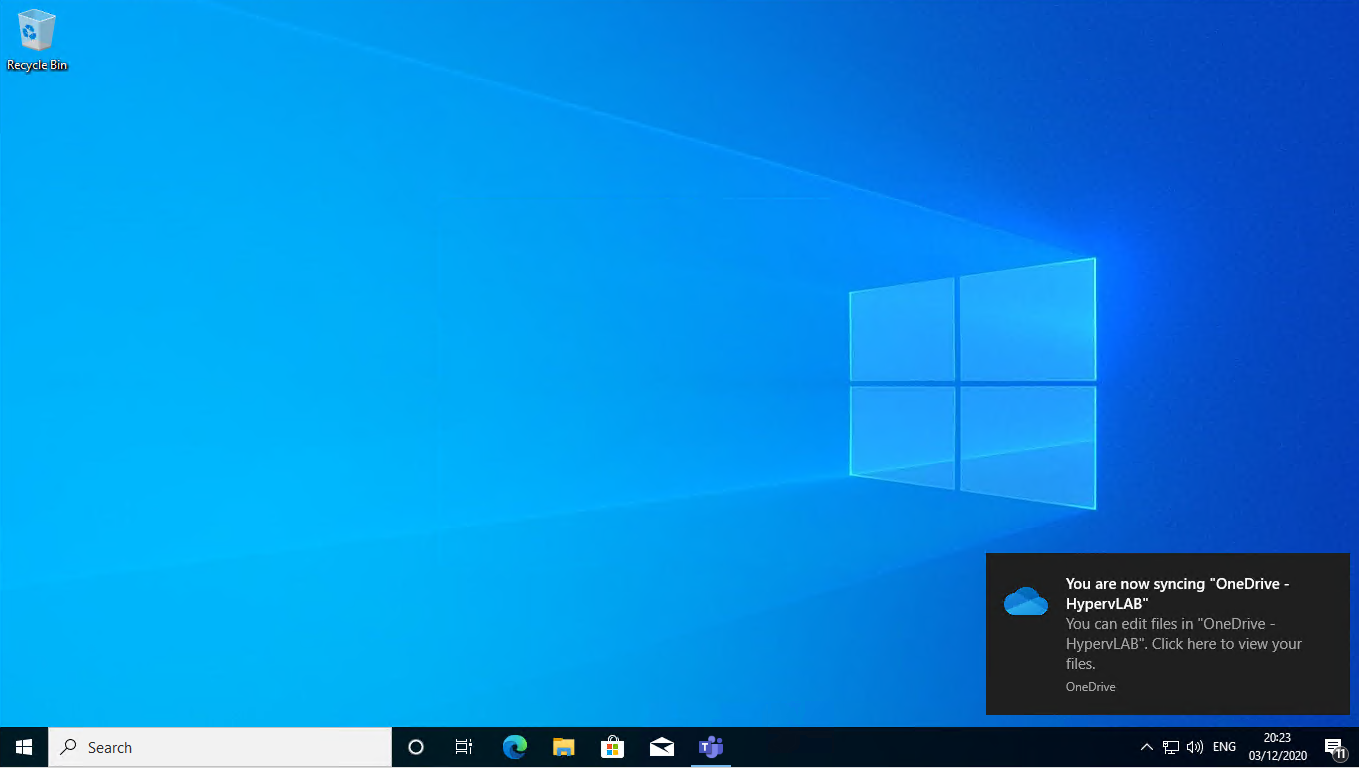 Opening the OneDrive Folder in File Explorer we can see that the Deskop and Documents have been setup.