Reading Time:
4
minutes
In this blog post, I will cover the installation and activation of the latest Windows Server Insider Preview – Anual Release Build.
What's New in 18945
Extending support for FIDO2 security keys to hybrid environments
We're adding the capability for modern passwordless credentials, such as FIDO2 security keys, to authenticate and provide seamless Single Sign-On (SSO) to on-premises environments.  Please refer to this blog entry that discusses this capability for cloud environments. Addition of this new capability will extend this feature to hybrid environments. 
Download Insider Preview 18945 ISO
To be able to to download the Insider Preview you will need a valid Microsoft Account and be signed up to the Insiders Preview Program, If you're currently not you can join here
For those already enrolled in the Insider Preview Scheme, you can download the Server Preview Image from here.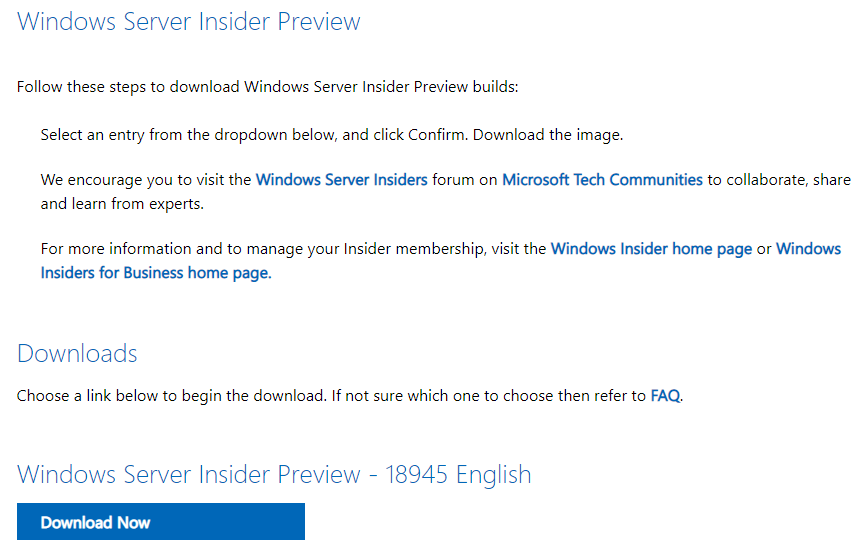 Installing Insider Preview 18945
Select the Installation Language, Keyboard and Time Configuration and then click 'Next'.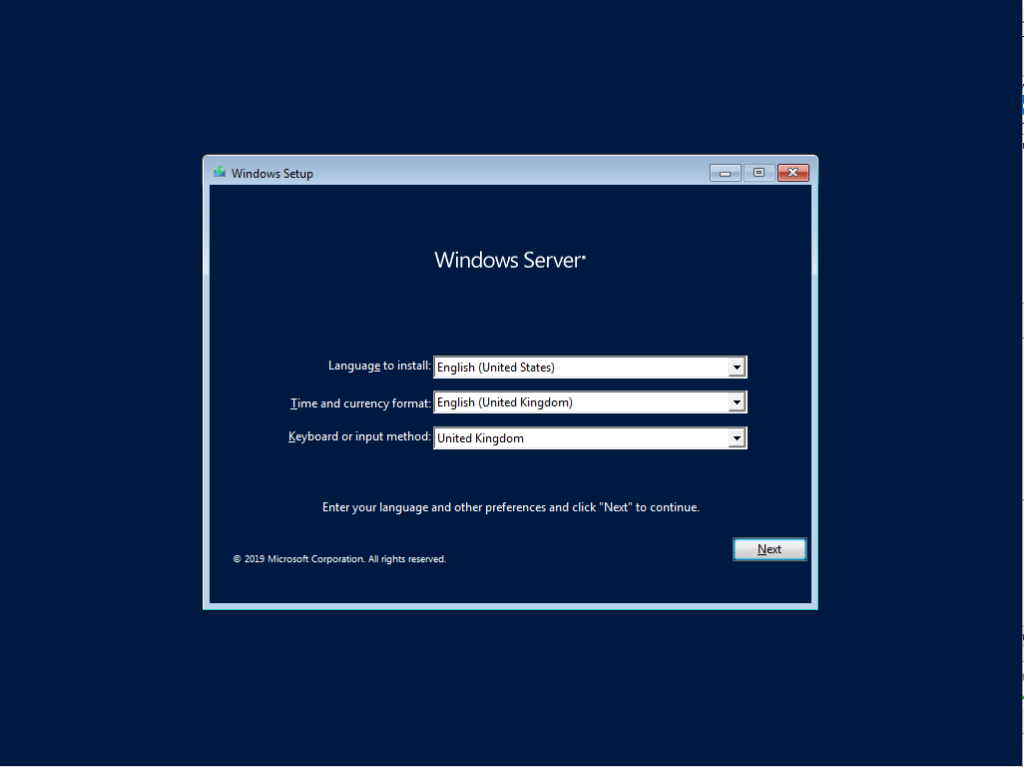 Click 'Install now'.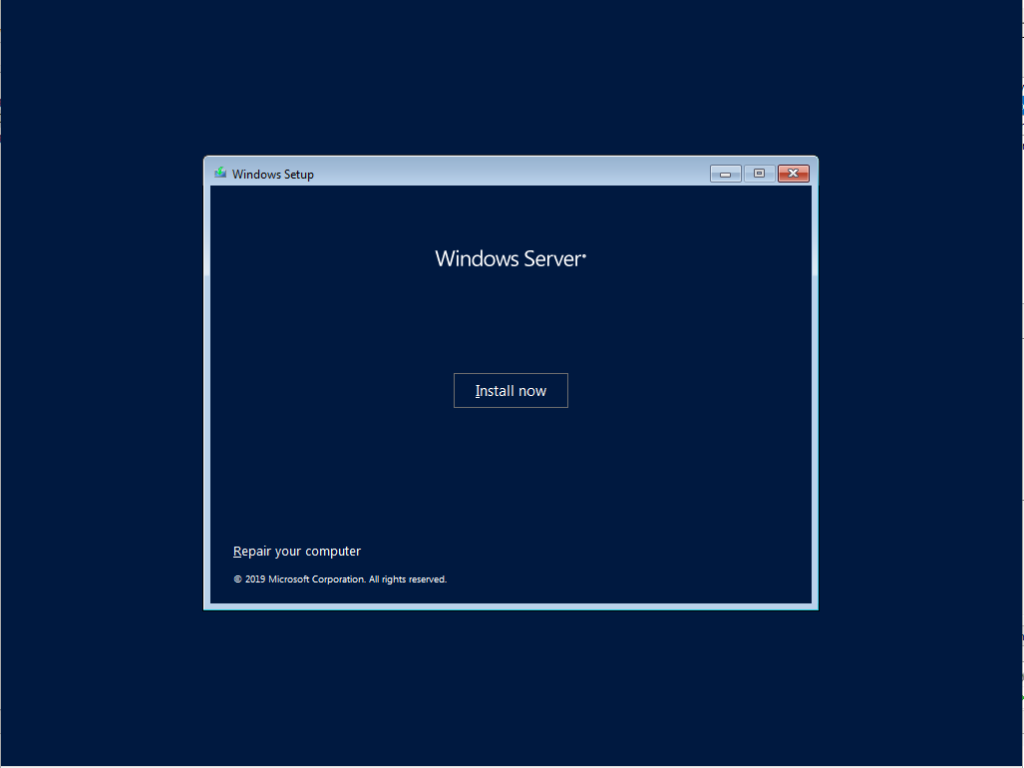 Select your flavour of Operating System, Remeber that either option will be Server CORE! and then click 'Next'.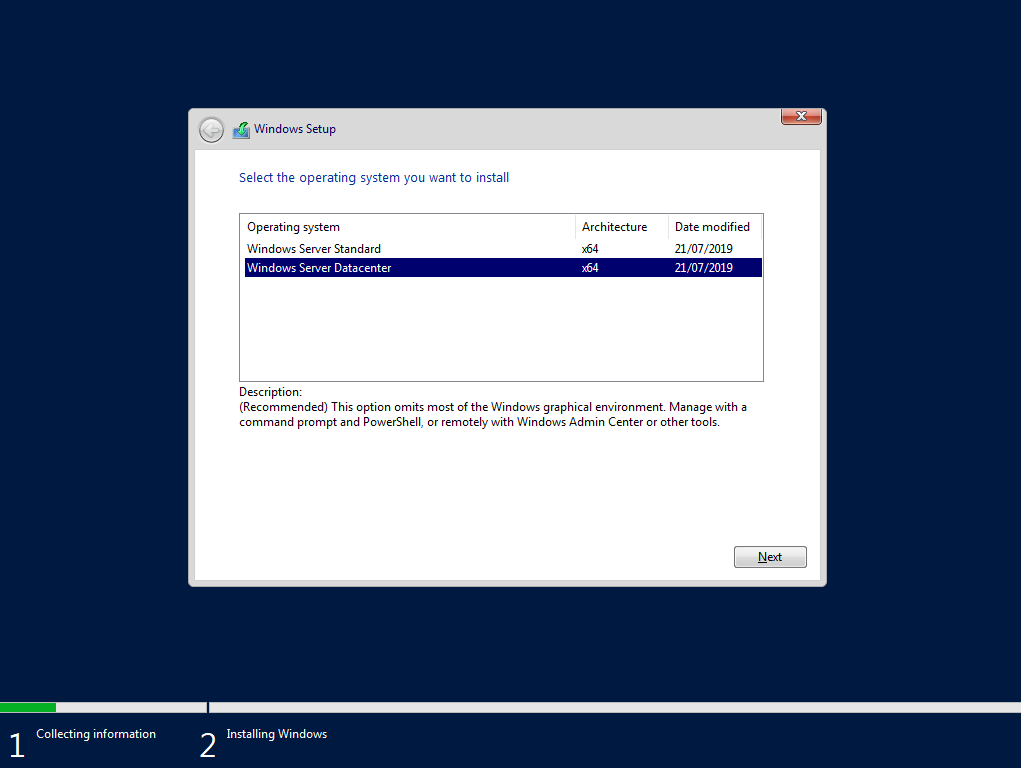 Accept the Microsoft EULA and then click 'Next'.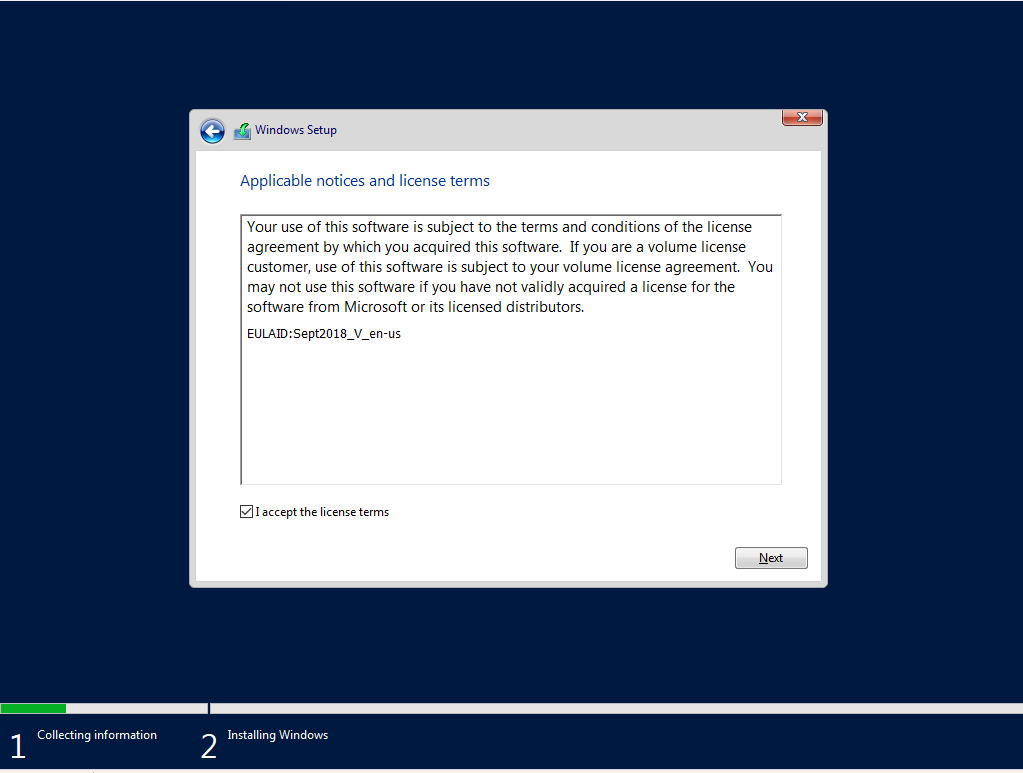 Choose 'Custom: Install Windows only (Advanced)'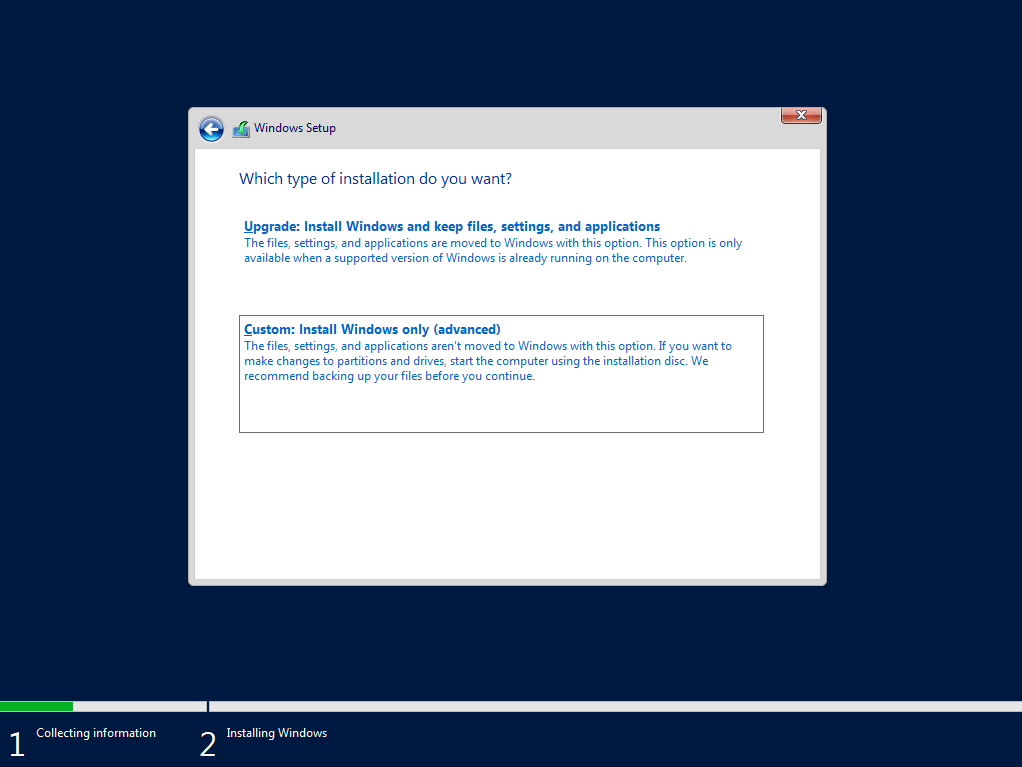 Select the Local disk you want to install windows server to and then click 'Next'.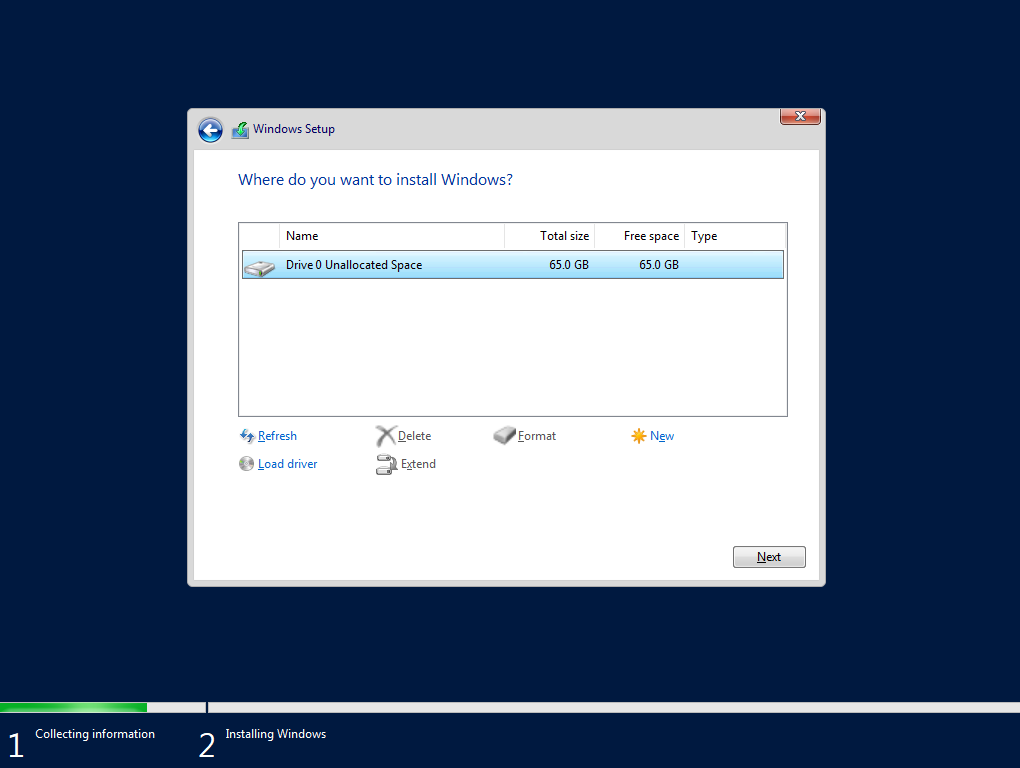 The installation process begins, time for a coffee.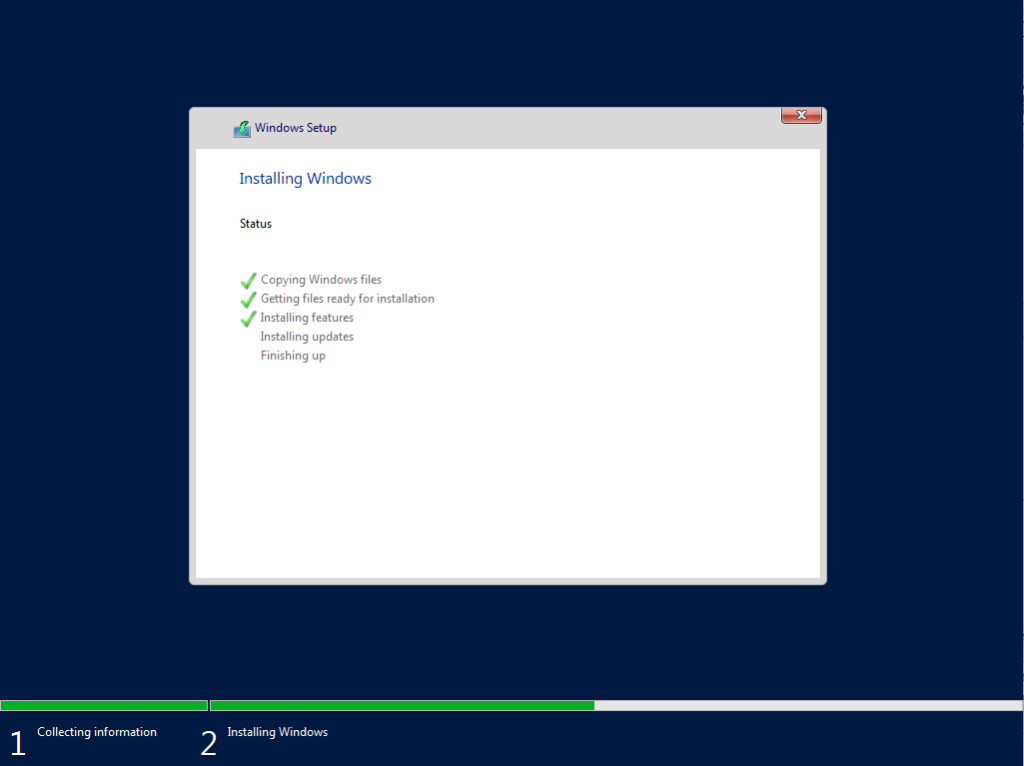 Installation completed, Server will now reboot.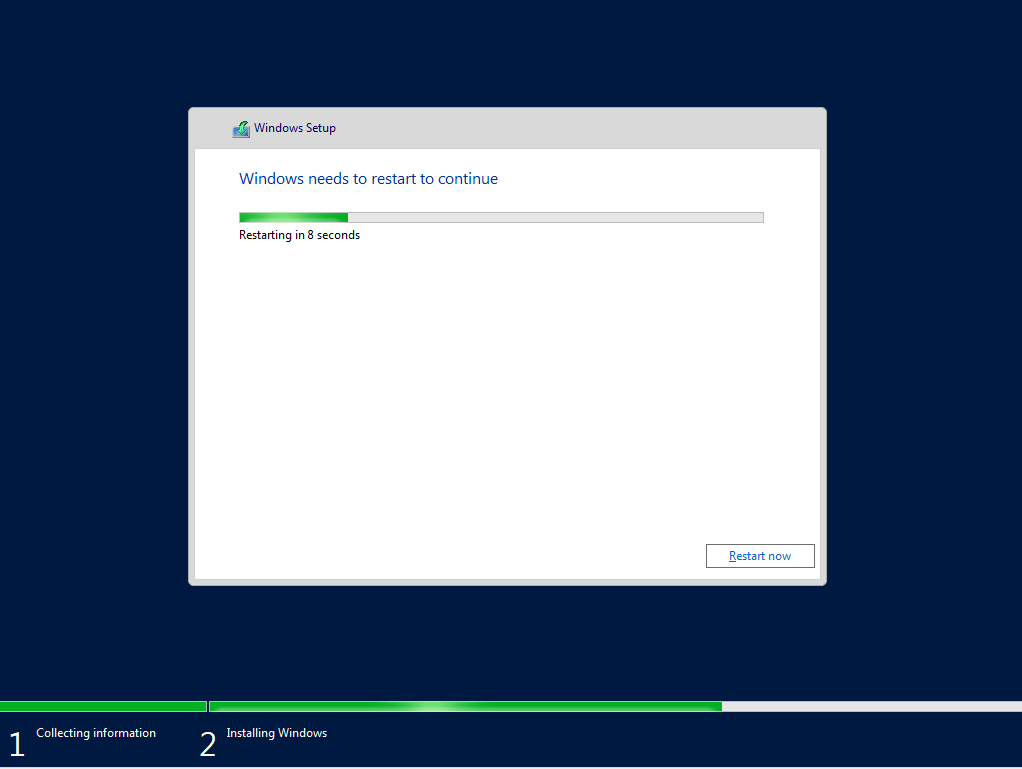 Running through initial first-time configuration steps.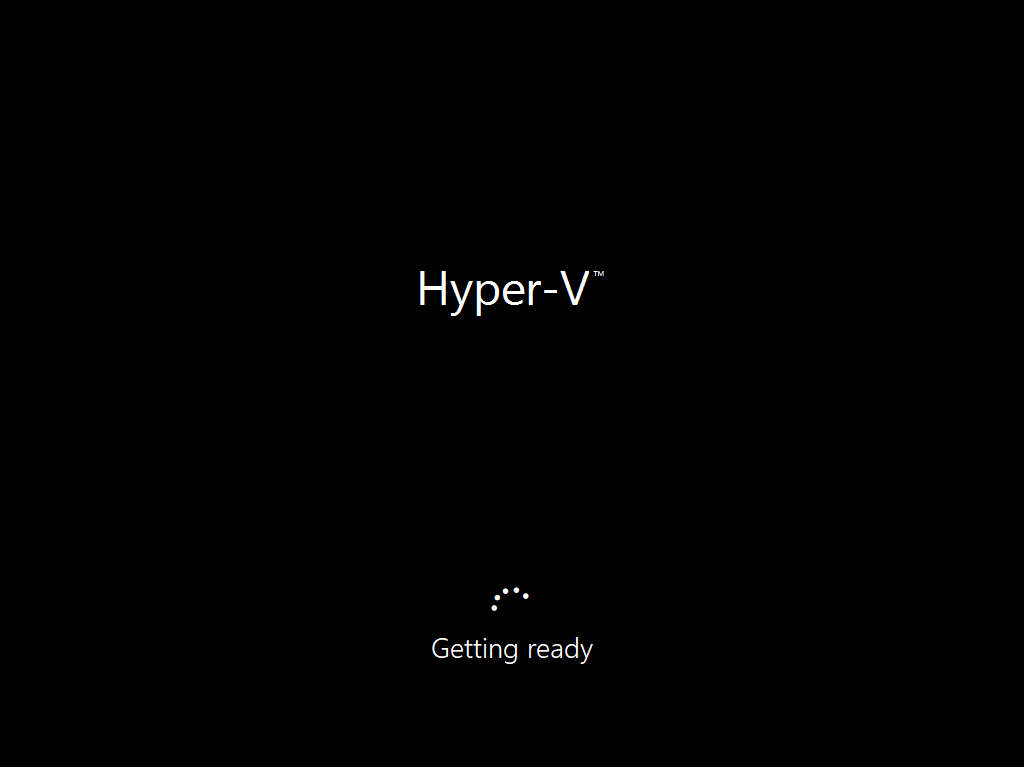 Create a local password for the administrator account.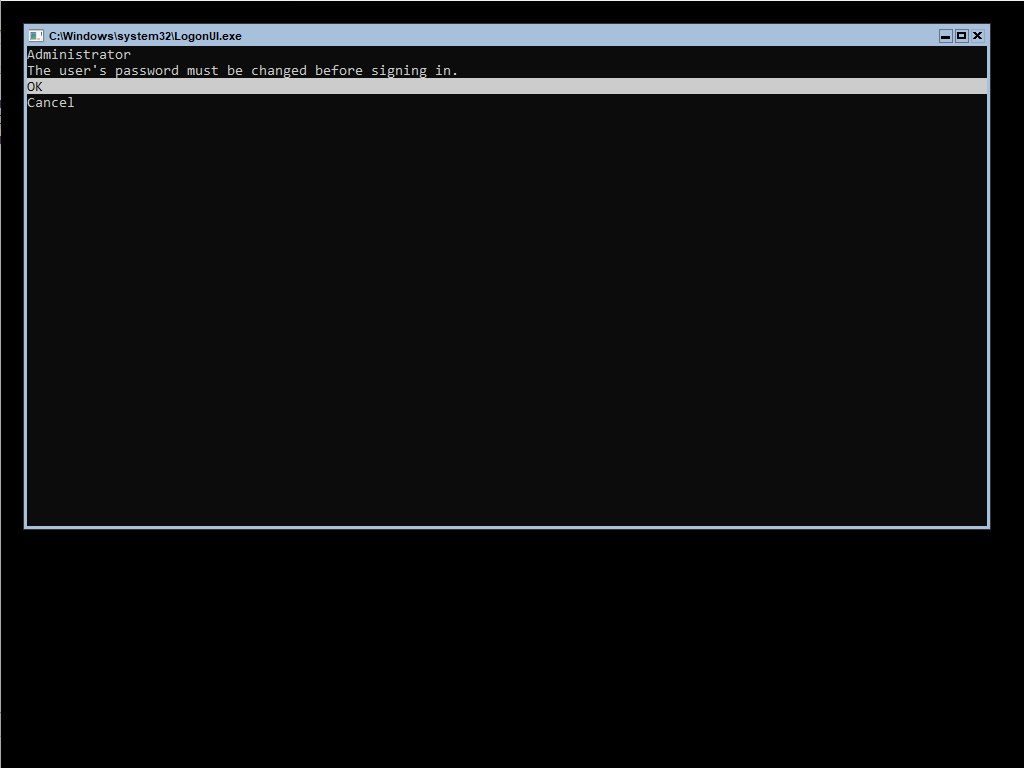 Password entered.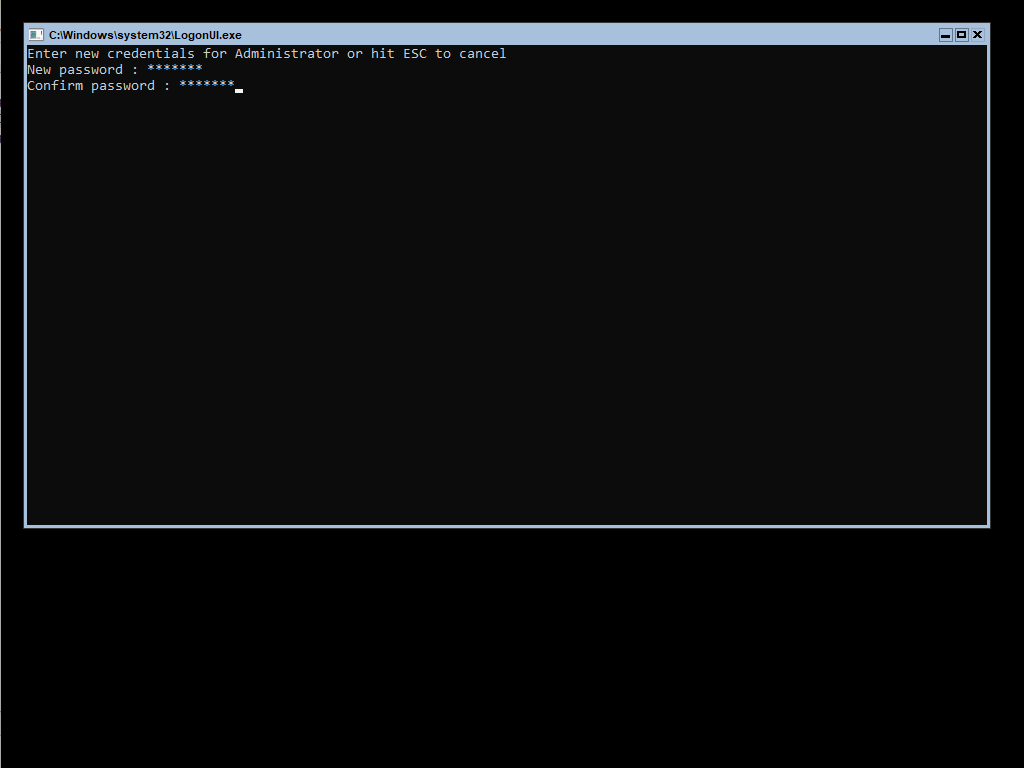 Local Administrator password configured.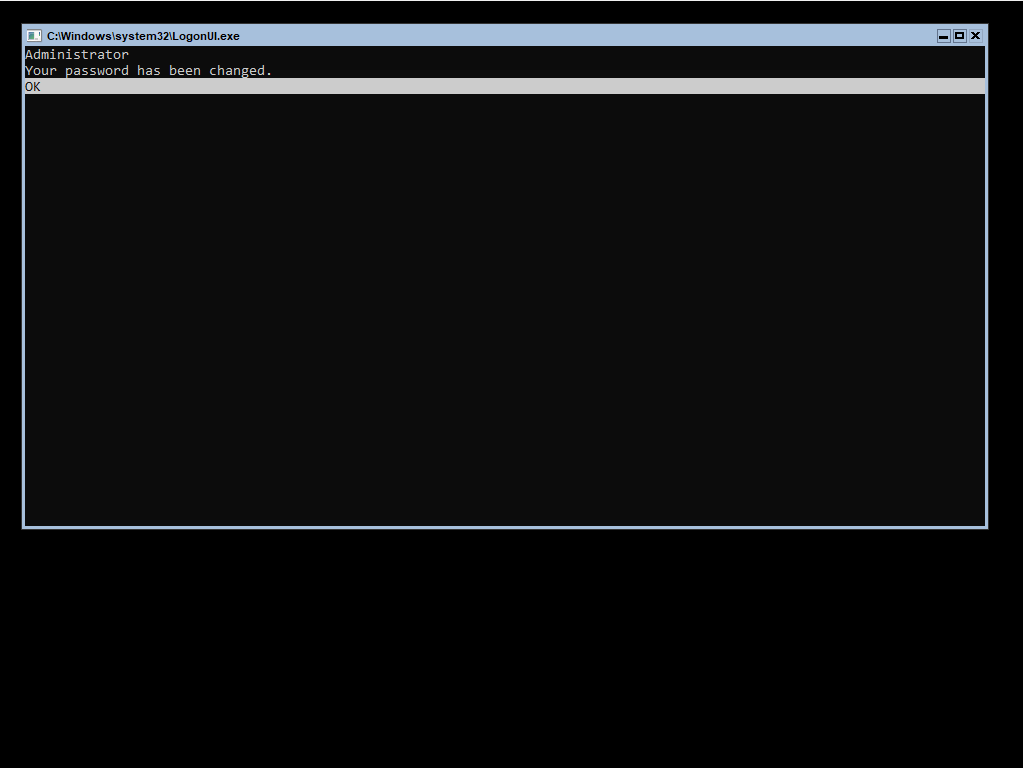 Server Install and configuration complete – Welcome to the Server Core "Desktop"!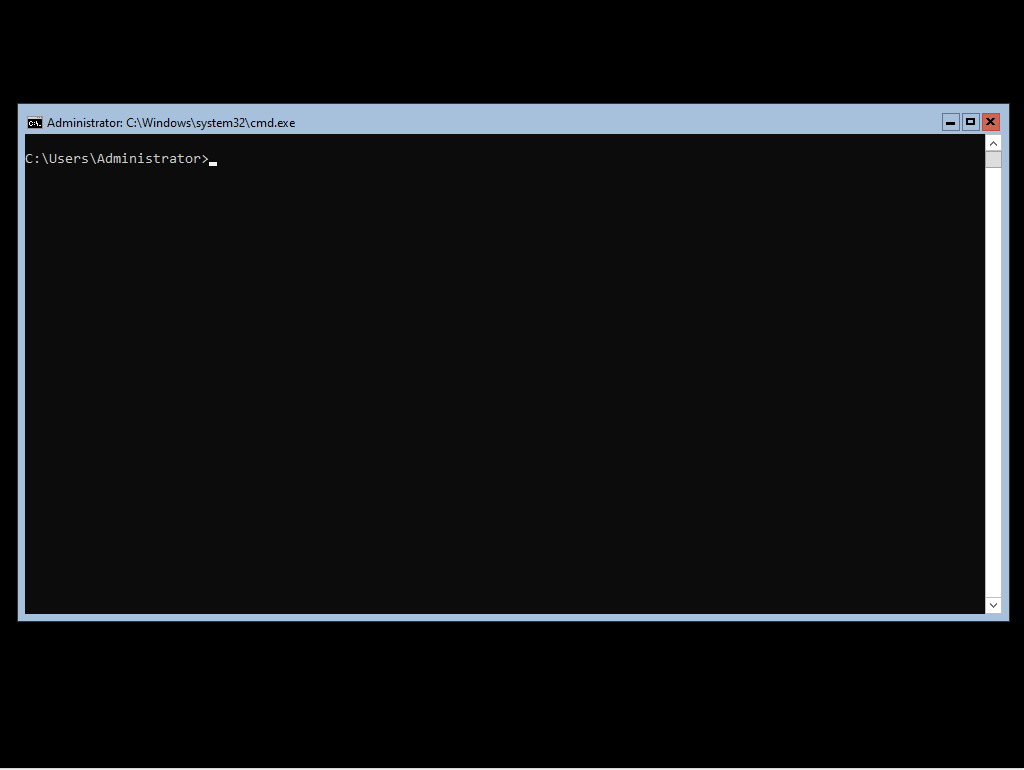 Activating Windows Server Insider Preview
Type into the Command Prompt window the following below:
sconfig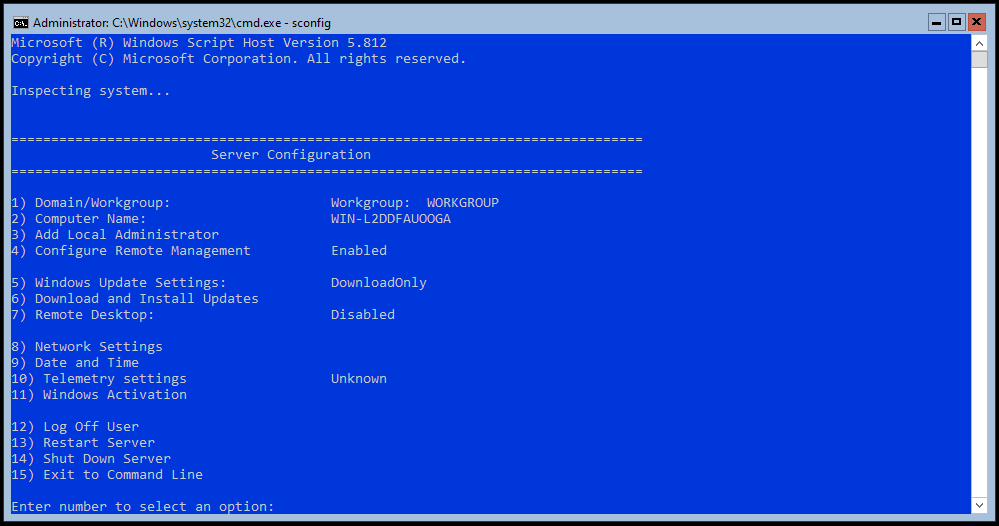 Select Option 11 – Windows Activation.

Select Option 3 – Install Product Key.
On the Insider Preview accountment page, you can get the Server Standard or Datacenter Activation Keys [18945 Annoucement]
The following keys allow for unlimited activations of Windows Server Semi-Annual Channel Previews

 Server Standard: V6N4W-86M3X-J77X3-JF6XW-D9PRV

 Server Datacenter: B69WH-PRNHK-BXVK3-P9XF7-XD84W

This Windows Server Preview will expire July 31st, 2020.
Enter the activation key – for this instance, I installed the Datacenter edition.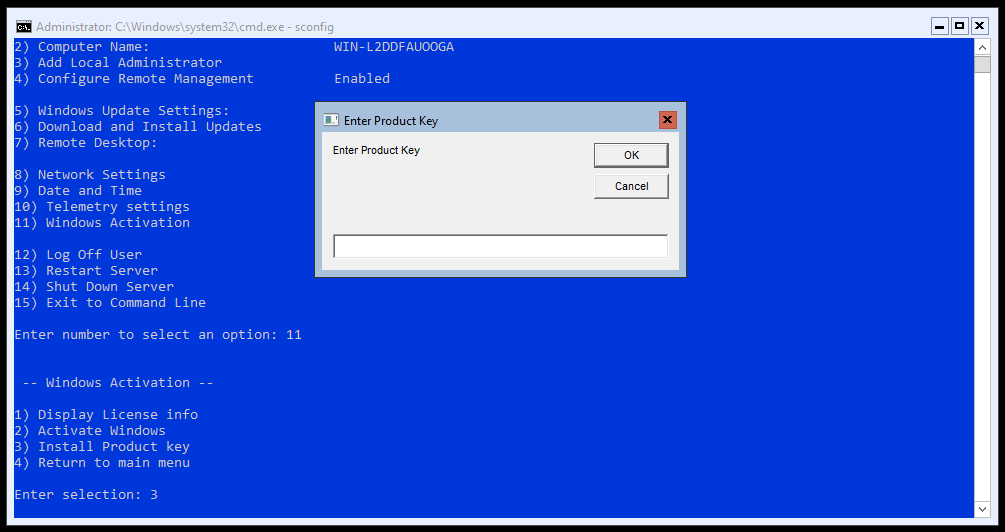 Activation Key installed, type exit to close the Command Prompt window.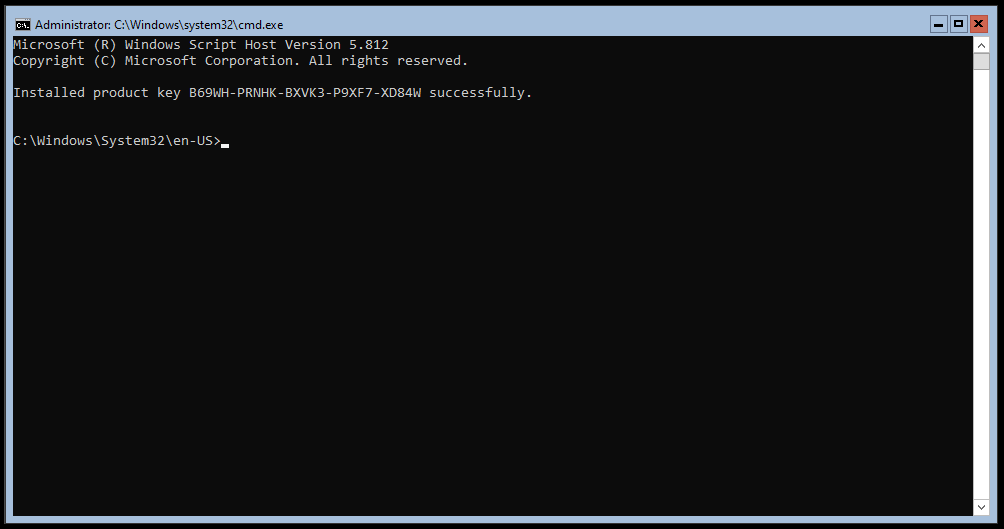 Now we can check the activation status of the server,
Select Option One – Display License Info

Server reports that the os type is: Windows Server Datacenter CORE Edition and the License status is "Licensed"