Reading Time:
3
minutes

Recently, when i wanted to start playing with the Latest Fast Ring of Insider Builds and i missed the boat of the Fast Ring sign up, i did some googling and found this website: https://uupdump.ml/

What i found was that from this site i was able to obtain the latest builds for Windows 10, quickly and with ease. and be able to get a complete ISO Ready for Installation or System Upgrade. At time of writing the blog post the latest build release is: 18890.100

When you download the latest build it comes in a zip form and then you effectively build the ISO on the fly from a convenient batch script which runs end to end and takes about 5-15 minutes depending on your download connection.
When you arrive at https://uupdump.ml/ you will be greeted by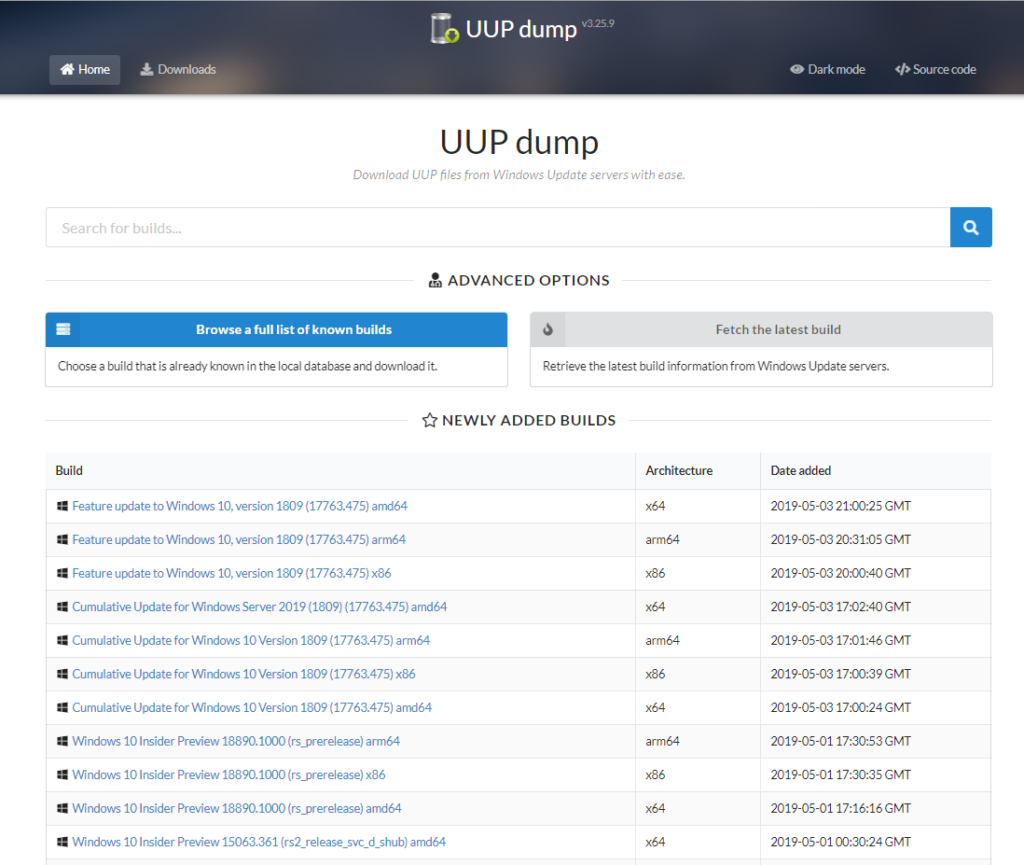 As i stated in latest build at time of posting was 18890.100.
For this example i selected: Windows 10 Insider Preview 18890.100 (rs_prerelease) amd64
When you click on the shortcut link you will receive a selection dropdown for the Lanauge. again for this example i used the default of: United States

Next you can choose if you want the Multi-ISO or just a single version.

Next we get the final summary page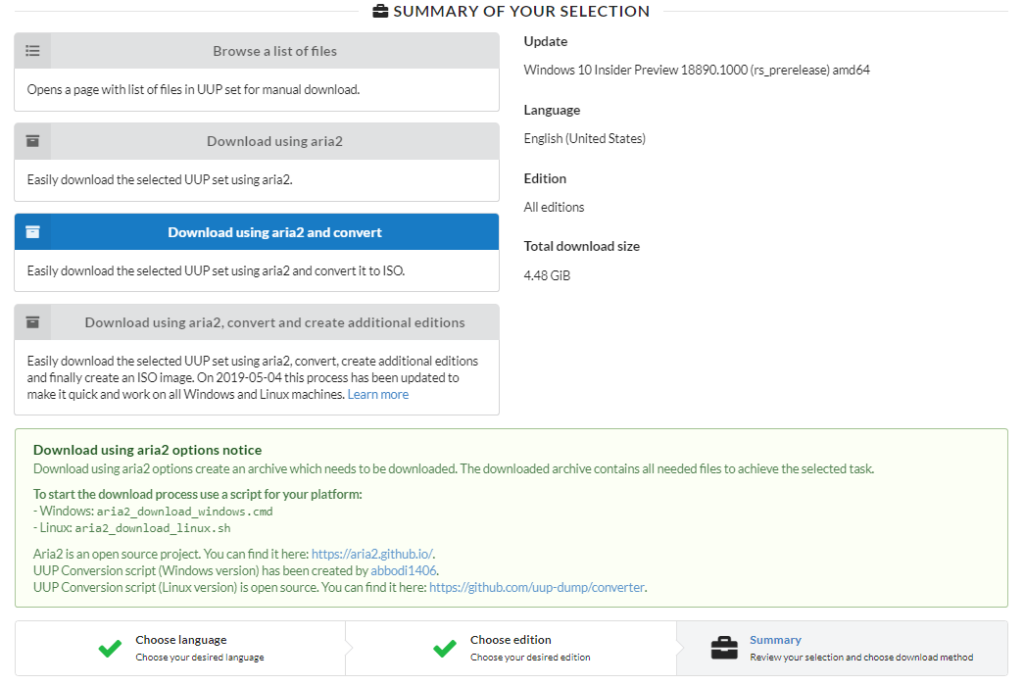 As you can see from the above screenshot there is currently only one download option available.

When you click on "Download using aria2 and convert" you will get a zip file from the extracted zip file you should have one folder and two files like in the screenshot below.
Double Click on "aria2_download_windows.cmd" and the ISO Build starts: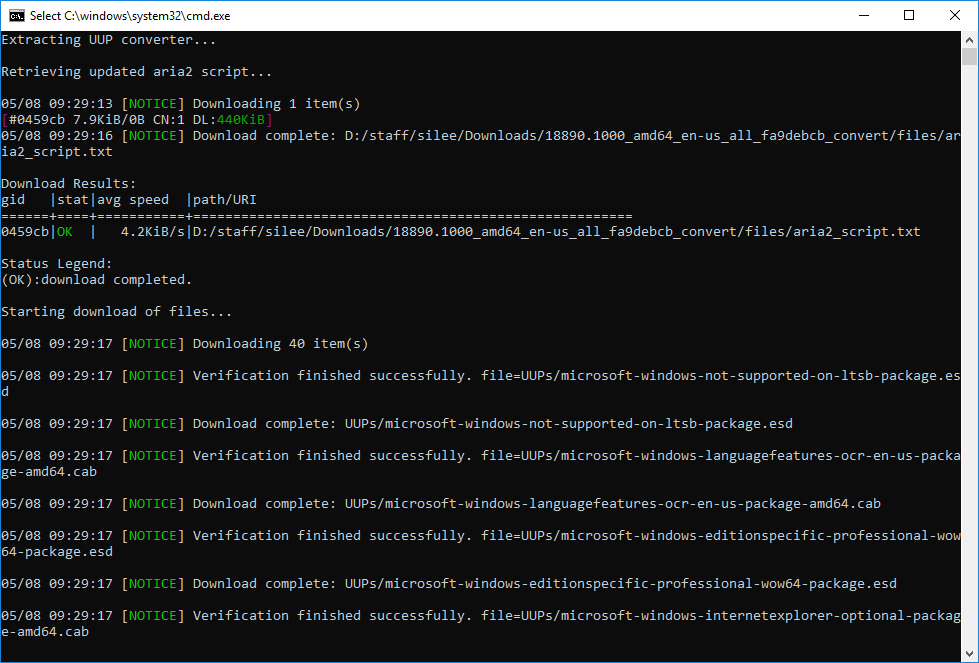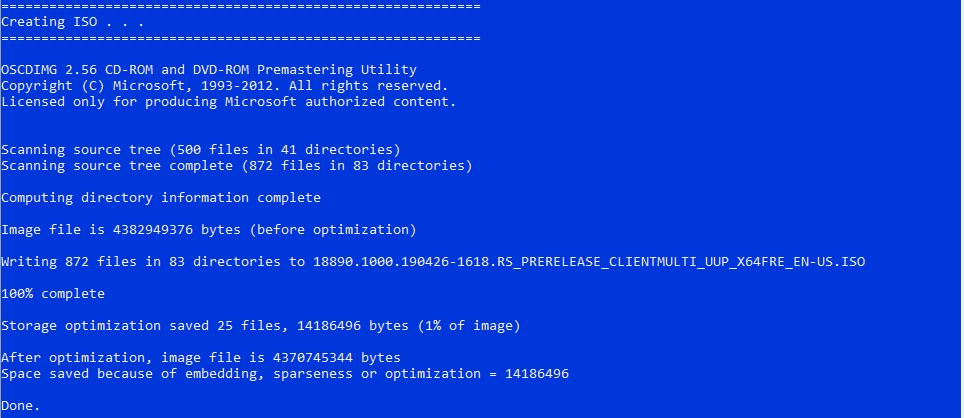 Insider Preview 18890.100 Installation ISO is ready to use!